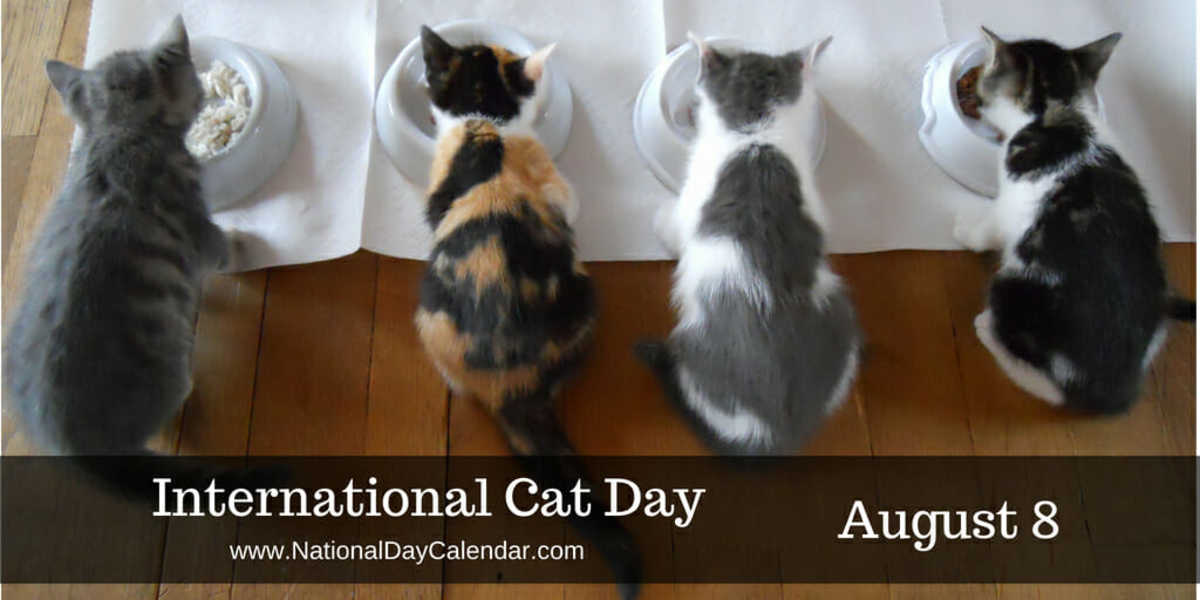 I grew up with animals, and though I love most, felines are my favorite. I love otters, too, but that is because they are basically "water cats." LOL
We had four (4) fur babies while Dusty & I raised our daughters. They were Anya, Olga, Boris Grigori, and Emma. Unfortunately, they have all passed due to age and health issues. Losing them was difficult, and it was a long time before I was ready to open myself again. Not because I didn't have the love or compassion to do so, but because I still mourn the loss of my beloved cats and I wasn't sure I'd be able to endure the heartache of loss I knew would be inevitable if I adopted more.
Thankfully, I healed, and we were recently selected as parents by our new kittens.
I am a HUGE cat lady. Therefore, we all know that I am all in for celebrating all things cat. With today being International Cat Day, I will be doing what I love best – cuddling with my little kitties, Solvej and Kajsa, while I enjoy reading. My husband will be at my side, watching his favorite sports and periodically snapping the pictures I so love of our fur babies!
How do you plan to celebrate?
Some books I thought you might enjoy related to cats:
CHILDRENS BOOKS / MIDDLE GRADE
ANIMAL FICTION / COZY ANIMAL MYSTERIES